Our Portland Chiropractors Can Help You Manage & Relieve Symptoms of Your Headache and Migraine Pain
Headaches and migraines are a nuisance at best and a stop-you-in-your-tracks problem at worst, but our Portland chiropractors at City Chiropractic want you to know that relief can be found outside a pill bottle. We provide individualized, non-invasive, and medication-free treatment for a recurring headache or a migraine. Read on to learn more.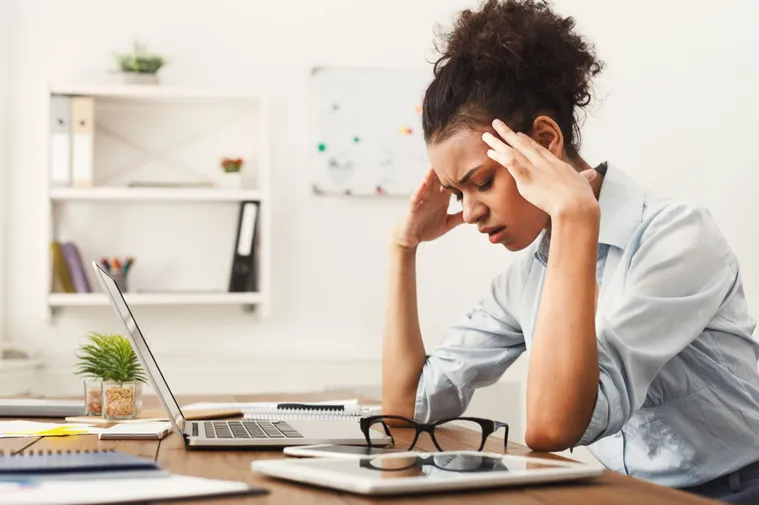 What's Causing Your Headache or Migraine?
Headaches are a relatively broad health condition and can range in everything from type to severity to frequency. The following factors are some of the most common causes of headache pain:
Poor posture (which can lead to tension and strain in the jaw, head, neck, shoulders, and upper back)
Excessive screen time
Allergies
Strong sounds, smells, or lights
Illness
Medications
Dehydration
Low blood sugar
Poor sleep and/or high stress
Headache pain can be felt anywhere in the head, including the front, back, side, or even right behind the eyes. Migraine headaches, however, are generally considered much more severe, described as throbbing or pounding, and occur on one or both sides of the head. Their exact cause is unknown, but some theories point to a dichotomy of constriction/dilation of cerebral blood vessels (and genetics are likely to play a role).
City Chiropractic Offers Effective Drug-Free Services for Headache and Migraine Pain
Here at City Chiropractic, our Portland chiropractors utilize a variety of services to help people reduce the frequency and/or intensity of their headache and migraine pain, including:
Chiropractic care (including spinal adjustments) - helping you relieve tension in your head, neck, and spine and triggering an innate pain-relieving effect within the nervous system
Corrective exercises - promote improved circulation and muscle strength in order to maximize postural endurance and increase oxygenation to your brain
Lifestyle and nutritional counseling - helping you identify
These services are implemented following a thorough physical examination and diagnostic testing, personal and family history assessment, and frank and practical discussion about your current lifestyle. We don't just look to find and "fix" the symptoms: our goal is total wellness through total "whole person" and "whole life" healing.
Tired of Struggling With a Frequent Headache or Migraine Symptoms? Consult with Our Portland Chiropractor Team
Don't let headaches or migraines keep your head out of the game. Contact our Portland chiropractor team today; we can help you find relief without becoming reliant on medications that only mask the issue at best.
Call us now at (503) 224-9513!